Due in great part to immigrants who bring their native language, music, and cuisine with them for a blending of cultures, bustling urban areas around the world are diverse and fascinating. PNA's team has decided to start with our homeland and put together the 3 US towns that will definitely impress you with their exciting local cultures. So just keep reading – let's have a look at all the key details together!
1. Miami's Little Havana, Florida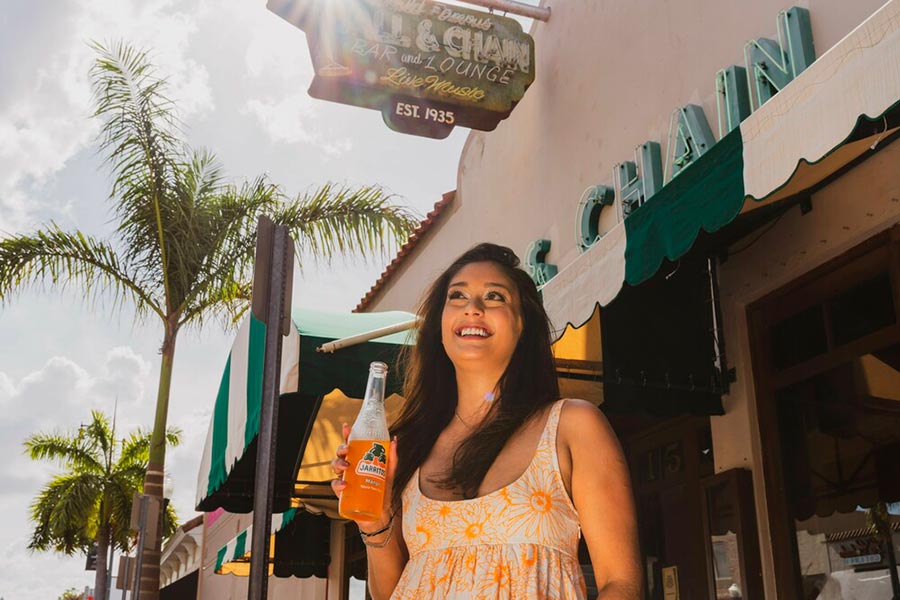 Source: Jarritos Mexican Soda/Unsplash
One of Miami's most intriguing areas, Little Havana is the center of South Florida's Cuban culture. Little Havana is bursting with Hispanic culture, which is reflected in the brilliant murals, moving monuments to cultural icons, men playing dominoes while having political conversations, and tobacco rollers making traditional cigars. As you go down the street past colorful storefronts throbbing to the rhythm of Latin music, you definitely smell Cuban coffee – this brings up the topic of eating. You must try local cuisine like the greatest Cubano sandwiches in the whole world and ropa vieja – a stew of shredded beef in a wine and tomato broth. Join a
food tour and let a local plan your schedule if you're having trouble deciding where to dine.

2. San Francisco's Chinatown, California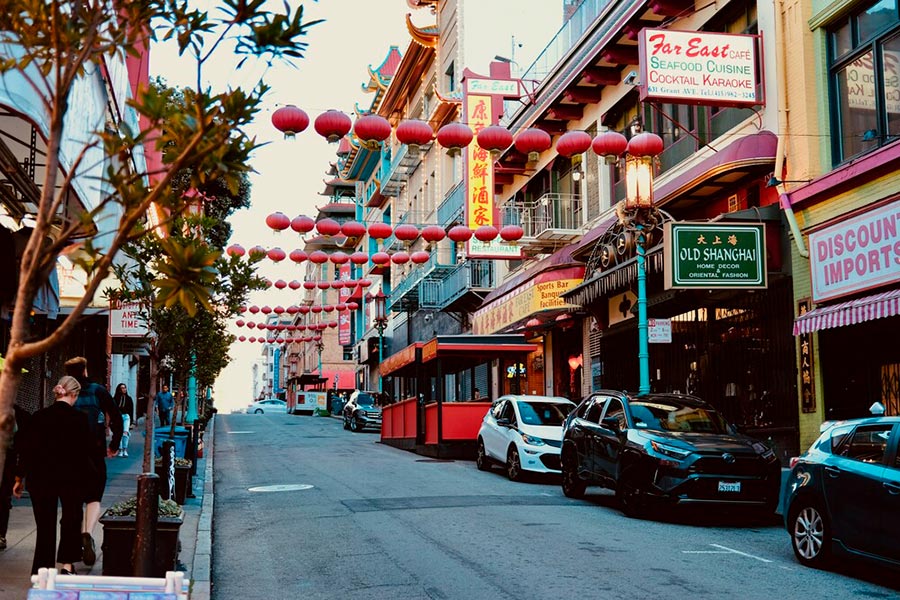 Source: Frederick Wallace/Unsplash

Chinatown in San Francisco is the biggest outside of Asia and possibly the most significant hub of Chinese expat culture worldwide. The humble beginnings of Chinatown may be traced to the California Gold Rush, and the area has since developed into a 1.65-square-mile tourist hotspot. Some of the city's top karaoke bars, tea shops, art galleries, and dim sum restaurants can be found in Chinatown. In addition, this busy neighborhood is relatively walkable, which is remarkable given San Francisco's numerous hills. One location you must visit is China Live, a fantastic market and culinary stop serving great Chinese cuisine, light snacks, and specialty tea. Don't forget to visit the Chinese Cultural Center, which has spent decades promoting Chinatown's culture through public art.

3. New York's Little Italy, New York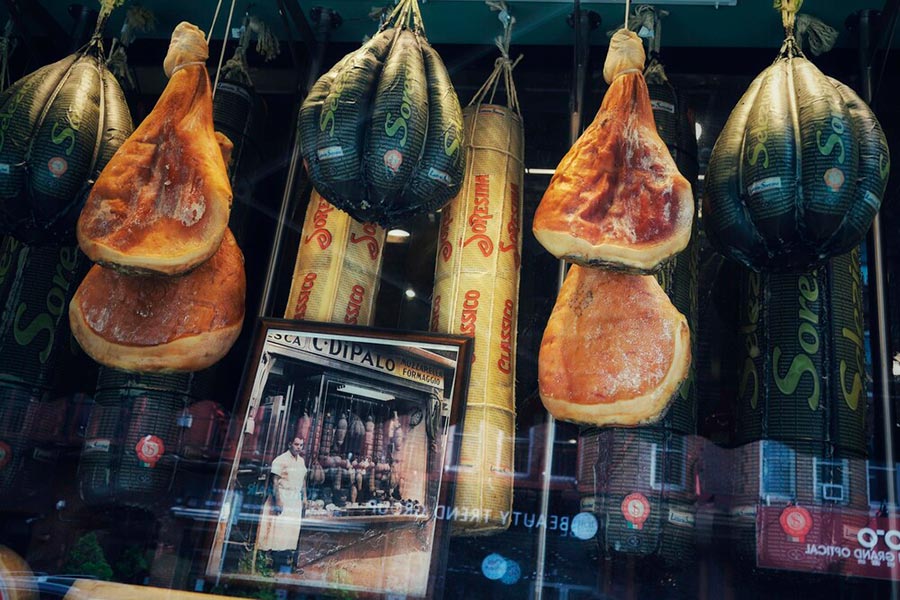 Source: Bernd Dittrich/Unsplash

Since the late 1800s, this Manhattan neighborhood has been home to several generations of Italian-Americans who immigrated to the country with their traditions, cuisine, and language. Without experiencing the sights, sounds, and smells of Little Italy, a trip to the Big Apple isn't complete. Italian restaurants with red-and-white checkered tablecloths cover the sidewalks of the neighborhood, while mozzarella, cannoli, and espresso have been available for decades at establishments like Di Palo's Cheese Shop and Ferrara Bakery & Café. The annual Feast of San Gennaro – the oldest street fair in the city – honors Naples' patron saint with delicious food and entertaining festivities every September.

Explore local culture across the United States in full comfort together with us – ParkingNearAirports.io!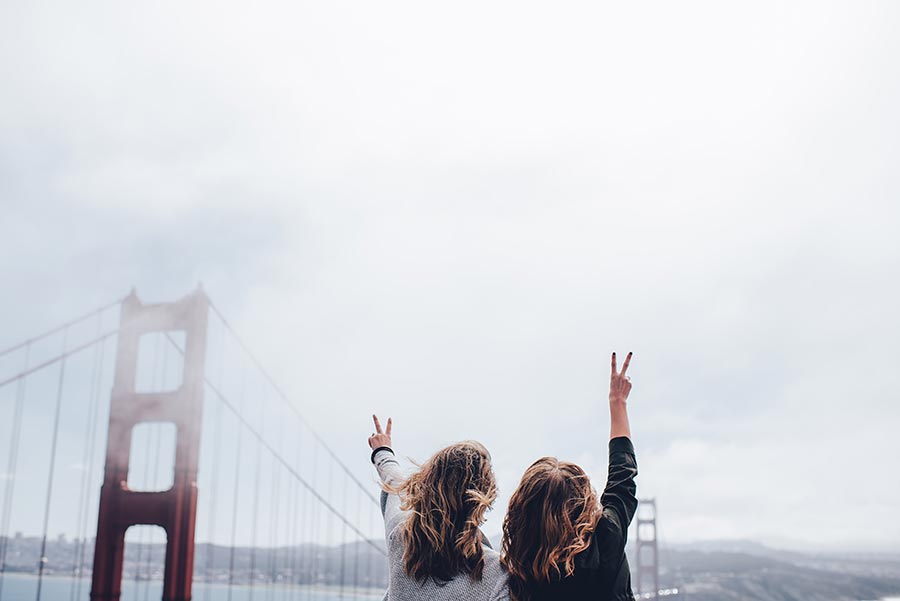 Source: Ian Schneider/Unsplash

Besides our general recommendations on what places in the US with fascinating local culture are worth visiting, we would like to give you one more helpful tip as well – actually, this information will be handy for those who prefer to travel by air.

If you get to the airport by car, you always need to find a good parking space for your vehicle to leave for the period of a trip. In most cases, airports have special on-site parking for that purpose. However, such a parking lot is pretty costly most of the time, and people aren't ready to spend a lot of money at the beginning of a trip. So is there any solution?

The best way to solve this problem is to choose off-site parking. Why, you may ask? We will explain.

There are many reasons which can prove the benefit of this parking type. Here are some of them:

Affordable Rates. Depending on the duration of your trip, you can choose between short-term and long-term airport parking. Anyway, an off-site airport is much cheaper, so you can save your money and spend the most considerable amount on things you really want to see or try while traveling.
Fast Service. In contrast with on-site airport parking, which can take quite a long time, off-site parking offers you the convenience of driving directly to the entrance and having a staff member pull your luggage out of your vehicle and load it into the shuttle. Then they will park your car for you. After your baggage is loaded, you can take your seat in the shuttle, which will bring you and your bags to the airport. It is a hassle-free option that is usually faster.
Convenience. When people travel, they may be stressed about making it to the airport on time. If you use off-site parking, you will definitely make your travel experience more convenient, as you use the service of a private company. Even though you may be able to park on-site at the airport in a short-term or long-term airport parking lot, consider using an off-site parking lot service.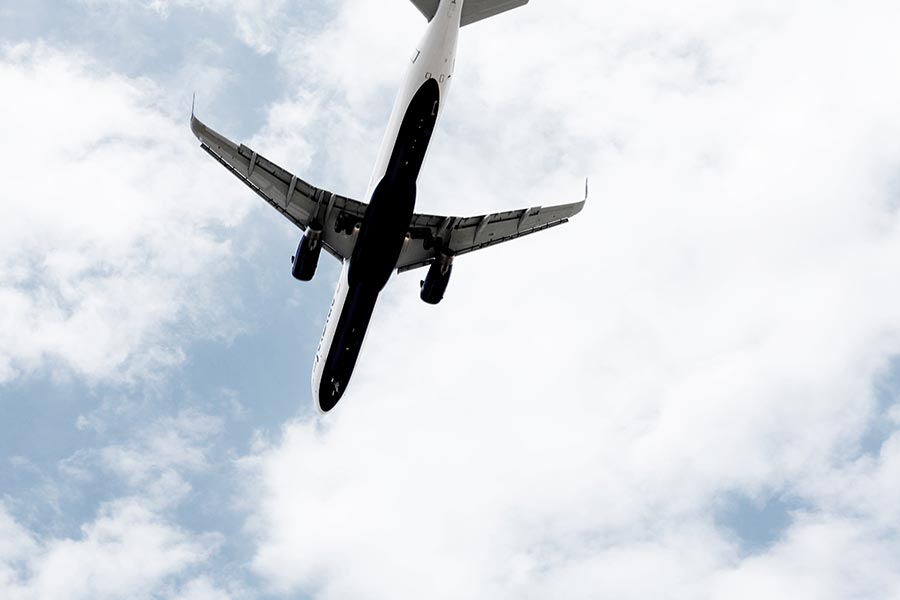 Source: Andreas Weiland/Unsplash

We are glad to say that our booking platform, ParkingNearAirports.io, offers travelers online reservations for parking just outside airports that are convenient and affordable. Our experienced team is dedicated to providing travelers parking options at over 100 airports in the US and Canada. The app allows customers to search and compare parking rates at up to 70 percent savings compared to the cost of on-site parking at all major airports.

With our platform, it only takes a few clicks in the app to reserve a parking spot. Guests receive a booking confirmation and a guaranteed parking space upon arrival at the off-airport parking. In addition, the app helps customers locate the most convenient lots to the airport. Cancellations are easy if plans change with hassle-free, refundable cancellations.

Besides this, we also offer services for top cruise ports in Florida, Louisiana, Maryland, New Jersey, and Texas.

Now let's take a good example. Imagine that you're planning a trip to San Francisco, California. This state is located on the country's West Coast. So if you're flying from NYC, New York, you can use cheap parking near LGA. If you're coming from Miami, Florida, you can choose affordable off-site parking Miami Airport. It just depends on the place you're flying from.

You can always find everything you need on our official website: the best deals for parking near US and Canadian airports, domestic airport parking charges
, and much more.