As corporate travel priorities continue to change in the wake of the Covid-19 outbreak, American Airlines Group Inc. is preparing for a reduction in contracted business from key accounts.
During a latest financial call, Chief Commercial Officer Vasu Raja of the Fort Worth-based American airline informed analysts that business travel accounted for nearly 25% of the carrier's $13.2 billion in fourth-quarter income. He claimed the figure has often been around 35%. Only five to seven percentage points of the 25% are contributed by contracted businesses. The remainder comes from unmanaged, uncontracted firms.
Meanwhile, according to Raja, 45% of American revenue now comes from so-called "blended" journeys, which include components of leisure travel and business travel. 30% of total revenue comes from leisure travel.
Here's what he actually said about it:
"The marketplace has undergone a significant transformation."
Between two-thirds and three-quarters of American's company deals in business travel, according to Raja, aren't being carried out. He also reported that non-contracted business has entirely returned while corporate travel income has generally increased to roughly 75% of its pre-pandemic level.
The adjustment illustrates the continuous dynamic for firms as they attempt to strike a balance between having people work remotely and coming back into the office.
"It can be difficult to force employees to take a day trip to Chicago or New York if you're having trouble getting them back to the office," Raja said. "Less than 1% of American travel currently consists of same-day corporate business visits, which used to make up 3% to 4% of total traffic."
He added:
"We're preparing for that to be a new reality."
American anticipates a 5%–8% increase in capacity this year.
Raja won't be as significantly harmed by cutbacks taking place at major organizations because its capacity strategy is more concentrated on leisure and blended travel itineraries than on business journeys. Giants including Goldman Sachs, Microsoft, Google, and Amazon reported hundreds of layoffs in previous weeks.
Raja noted that the businesses making layoffs frequently purchase items under corporate contracts, and that area of American's company appears to be irreparably damaged.
However, he stated the following as well:
"We also aren't constructing a strategy based on a lot of that demand returning. We aren't seeing a really large impact."
Along with the expansion of blended travel and the ongoing high demand for leisure travel, American Airlines is expected to benefit from various shifts in consumer behavior. According to Raja, both groups of passengers have been attempting to make later-planned reservations. Additionally, he claimed that these clients are more inclined to book higher-value fare packages and fly directly through American's website.
"We still see a scenario where around 60% of our earnings are coming directly to us through our dot-com and mobile app, and we expect that to continue to rise. Moreover, 70% of individuals looking for the lowest fare wind up purchasing a fare that is higher than that as those blended trips enter our owned channels. Therefore, that gives us hope."
American predicted that unit revenue would rise overall in the "low single digits" compared to 2022, with a first-quarter gain of between 24% and 27%. But increasing costs can also be a problem. For the entire year, a spike in unit costs of 2% to 5% is initially expected.
Our smart booking platform – ParkingNearAirports.io – is always ready to boost your overall travel experience!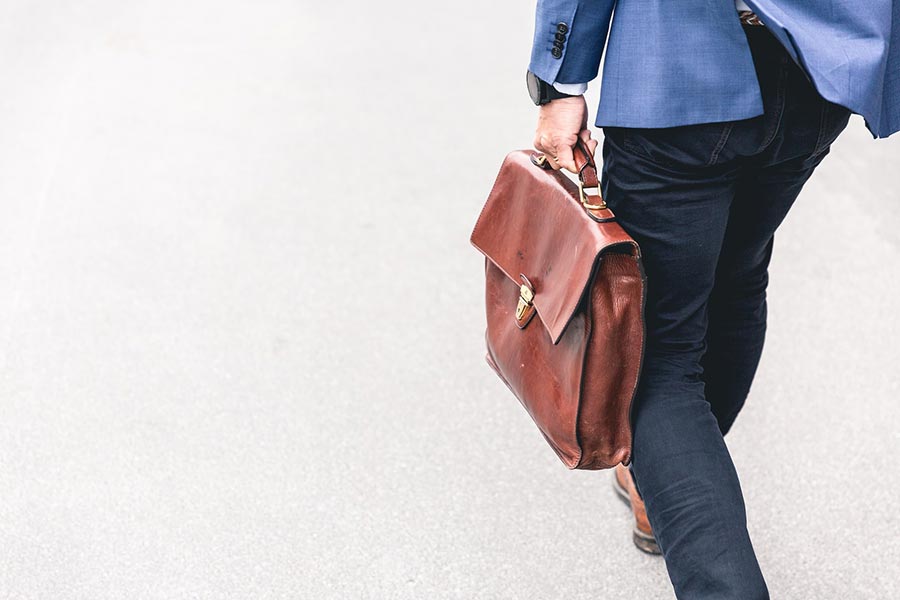 Source: Marten Bjork/Unsplash
You might be surprised about this fact because most people are confident that on-site parking is the best choice when you're traveling by air. But, actually, it's not true, and we'll explain why.
People who prefer to get to the airport by car think that it's the most convenient option since on-site parking is the nearest place to the airport where it's possible to park a vehicle safely for the period of a trip. However, they make a huge mistake, as there is a big chance to face many following difficulties:
You will need to find a spot in a crowded lot,
You will need to carry the luggage all the way through the parking lot,
You must pay expensive fees without great service, and much more.
Sounds not so good, right? But there is one great solution in this situation – an off-site parking option!
The off-site parking service has many advantages, which will definitely convince you to change your choice during the next trip:
First of all, it's much cheaper. On-site parking can become too costly for you, as the price for such a parking type might equal half the value of the whole trip. The cost of the off-site parking, in turn, will be not so high, offering alongside free shuttles going back and forth between the parking lot and the airport.
Secondly, it's much faster. By choosing an on-site parking option, you'll be needed to find a free spot in a crowded lot, which takes a lot of time. However, by selecting an off-site parking option, you'll be able to drive directly to the entrance, where staff members will help you to pull your luggage out of your vehicle and load it into the shuttle, as well as park your car securely for you. Finally, a free shuttle will bring you and your bags to the airport.
Thirdly, it's much more convenient. No more worries about being late to the airport and your flight – the off-site parking is a hassle-free option that is usually faster. Since you use the services of a private company, people want to be sure you're satisfied with the quality and comfort of the services provided, so you don't need to wrack your brain about the quick path to the airport anymore.
As for the companies that provide the best off-site parking services, we've prepared an ideal option for you. Our booking platform, ParkingNearAirports.io, built excellent relationships with many parking lot operators to leave customers satisfied and their cars – safe. Furthermore, it doesn't matter what the airport you're flying from is – on our easy-to-navigate website, https://parkingnearairports.io/, you'll find the best deals for all the major airports and cruise ports in the United States and Canada.




To understand it better, we can give you an example. Let's imagine that you live in Phoenix, Arizona and plan to visit Orlando, Florida. Then, you can use the services of cheap off-site parking PHX. If you're flying from Orlando, the situation is the same – choose affordable Orlando Airport valet parking. So, as you can understand, everything works simply.


By the way, on our website, you can find all the required information about the advantages of off-site parking, airport parking deals, and others. So travel profitably and enjoy your following trip together with us!