From Boston to Chicago and sunny Florida, New York's LaGuardia Airport (LGA) has served as a gateway to popular destinations. However, one city has been missing from the list: Salt Lake City. But that's about to change.
Get ready for exciting news as Delta Air Lines announces the launch of service from LGA to Salt Lake City International Airport (SLC) starting July 8. The airline's decision to introduce this route was confirmed by a Delta spokesperson, following its discovery in Cirium schedules by TPG.
Operating during the peak summer period until Sept. 2, Delta's new route will be serviced by a 109-seat Airbus A220-100. With hubs at both LGA and SLC, Delta offers seamless connections to various cities along the West Coast and beyond, making this route a convenient option for travelers.
Brace yourself for a record-breaking journey! The LGA to Salt Lake City route will claim the title of the longest nonstop route from LaGuardia Airport, covering a distance of 1,982 miles.
Surpassing American Airlines' flight to Aruba's Queen Beatrix International Airport, which held the previous record, this new route will be just 21 miles longer. Get ready to embark on an exciting adventure from LGA to the stunning Salt Lake City.
However, there's a twist to this exciting news. Delta will operate a total of 10 flights in each direction, exclusively on Saturdays. While this limited schedule may raise some eyebrows, there's a reason behind it.
The "perimeter rule" at LaGuardia Airport imposes restrictions on flights to airports farther than 1,500 miles, with only two exceptions: Denver and routes operated on Saturdays. Delta is making use of this exception to offer this unique Saturday-only service to Salt Lake City.
Although Delta would likely prefer more frequent service, the perimeter rule leaves them with no choice. But this restriction won't stop them from providing travelers with an unforgettable experience.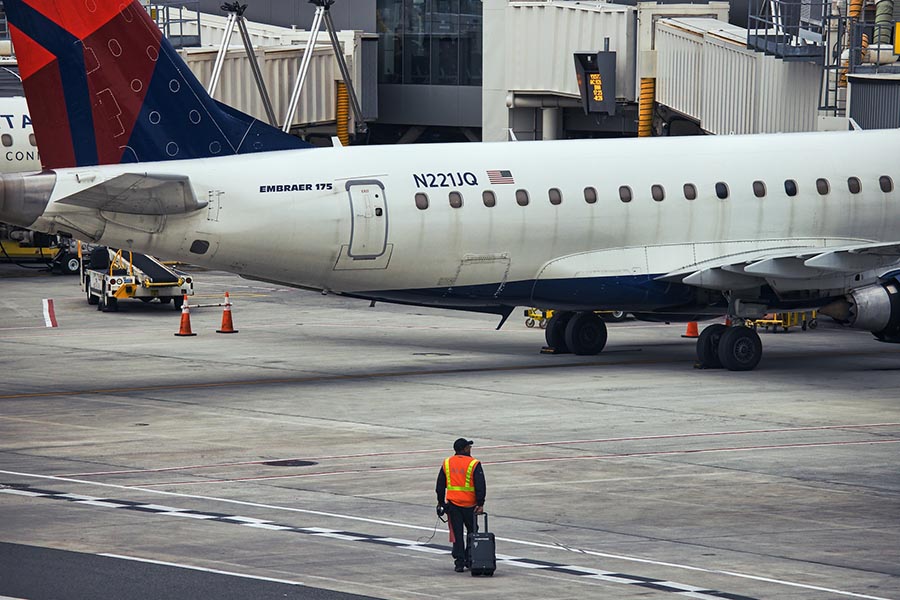 Source: Joshua Sukoff/Unsplash
Delta's decision to leverage the Saturday exception highlights their commitment to connecting passengers from LGA to Salt Lake City. With this route, they aim to provide travelers with a convenient and efficient travel option, even if limited to a specific day of the week.
It's worth noting that LaGuardia Airport operates under slot constraints, requiring special permissions for takeoff and landing. However, these restrictions do not apply to Saturday flights, allowing Delta to offer this unique service without slot limitations.
While Saturday-only service may not be the most lucrative for airlines, Delta recognizes the demand for travel from the closest airport to Manhattan. Even though Saturdays are typically quieter for air travel, Delta is determined to cater to leisure travelers seeking weekend getaways.
Delta's strategic decision to connect LGA with Salt Lake City also takes into account the proximity of the airport to Manhattan. Despite operating a hub at John F. Kennedy International Airport (JFK), Delta understands that some travelers prefer the convenience of departing from the closest airport to the city center.
Interestingly, this isn't the first time Delta has ventured into connecting LaGuardia with Salt Lake City. The airline previously offered this route on Saturdays between December 2005 and September 2010. While it didn't make a comeback for 12 years, Delta is excited to reintroduce this service to meet travelers' needs.
Several airlines have explored utilizing the Saturday exception to the perimeter rule in the past, but their endeavors didn't yield consistent operations. Delta's commitment to this unique route demonstrates their confidence in providing a reliable and enjoyable travel experience.
Amid the pandemic, Spirit Airlines made headlines with LaGuardia's longest flight at the time, a transcontinental journey covering 2,469 miles to Los Angeles International Airport (LAX). Unfortunately, due to changing circumstances, this service has been discontinued. Similarly, Delta once experimented with flights from LGA to Los Angeles back in 2006, but the trial run came to an end after a brief six-month period, as indicated by Cirium schedules.
Looking back over the past two decades, the record for the longest route flown from LaGuardia belongs to the now-defunct ATA Airlines. From January 2004 to September 2004, the low-cost carrier operated a 2,579-mile route between LGA and San Francisco exclusively on Saturdays. However, both the service and the airline are now part of aviation history.
Taking flight: discover the 10 longest trips from LaGuardia Airport
Source: Julio Rivera/Unsplash
Presenting the top 10 longest routes departing from New York's LaGuardia Airport, as per the Cirium schedules.
Salt Lake City International Airport (SLC);
Queen Beatrix International Airport (AUA);
Montrose Regional Airport (MTJ);
Denver International Airport (DEN);
William P. Hobby Airport (HOU);
George Bush Intercontinental Airport (IAH);
Dallas Fort Worth International Airport (DFW);
Dallas Love Field (DAL);
Will Rogers World Airport (OKC);
Tulsa International Airport (TUL).
Park smart & choose convenience with ParkingNearAirports.io!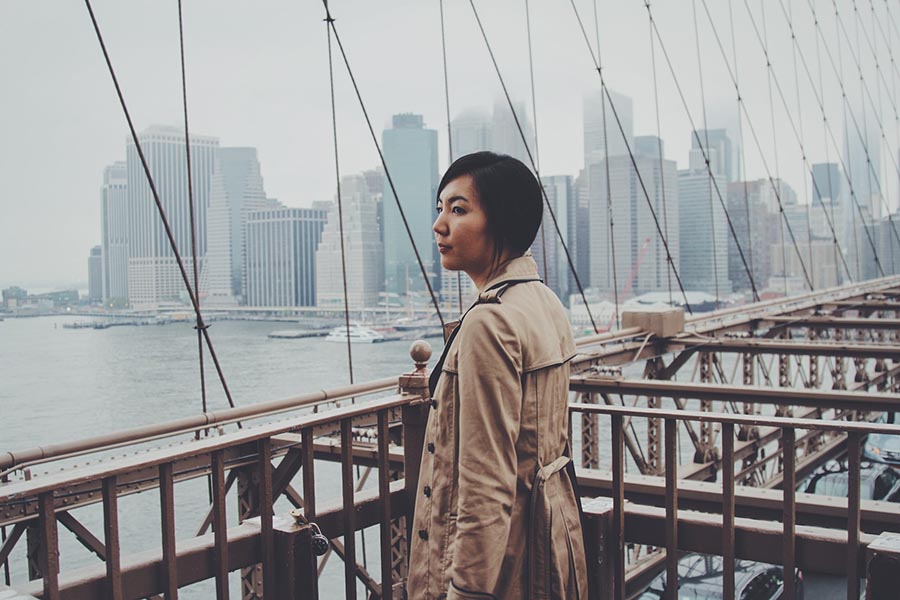 Source: Andy Lee/Unsplash
You might be surprised about this fact because most people are confident that on-site parking is the best choice when you're traveling by air. But, actually, it's not true, and we'll explain why.
People who prefer to get to the airport by car think that it's the most convenient option since on-site parking is the nearest place to the airport where it's possible to park a vehicle safely for the period of a trip. However, they make a huge mistake, as there is a big chance to face many following difficulties:
You will need to find a spot in a crowded lot,
You will need to carry the luggage all the way through the parking lot,
You must pay expensive fees without great service, and much more.
Sounds not so good, right? But there is one great solution in this situation – an off-site parking option!
The off-site parking service has many advantages, which will definitely convince you to change your choice during the next trip:
First of all, it's much cheaper. On-site parking can become too costly for you, as the price for such a parking type might equal half the value of the whole trip. The cost of the off-site parking, in turn, will be not so high, offering alongside free shuttles going back and forth between the parking lot and the airport.
Secondly, it's much faster. By choosing an on-site parking option, you'll be needed to find a free spot in a crowded lot, which takes a lot of time. However, by selecting an off-site parking option, you'll be able to drive directly to the entrance, where staff members will help you to pull your luggage out of your vehicle and load it into the shuttle, as well as park your car securely for you. Finally, a free shuttle will bring you and your bags to the airport.
Thirdly, it's much more convenient. No more worries about being late to the airport and your flight – the off-site parking is a hassle-free option that is usually faster. Since you use the services of a private company, people want to be sure you're satisfied with the quality and comfort of the services provided, so you don't need to wrack your brain about the quick path to the airport anymore.
Source: Zachary Young/Unsplash
As for the companies that provide the best off-site parking services, we've prepared an ideal option for you. Our booking platform, ParkingNearAirports.io, built excellent relationships with many parking lot operators to leave customers satisfied and their cars – safe. Furthermore, it doesn't matter what the airport you're flying from is – on our easy-to-navigate website, https://parkingnearairports.io/, you'll find the best deals for all the major airports and cruise ports in the United States and Canada.
To understand it better, we can give you an example. Let's imagine that you live in NYC, New York and plan to visit Salt Lake City, Utah. Then, you can use the services of cheap parking near New York LaGuardia Airport. If you're flying from Salt Lake City, the situation is the same – choose affordable long-term parking SLC. So, as you can understand, everything works simply.
By the way, on our website, you can find all the required information about the advantages of off-site parking, domestic airport parking charges, and others. So travel profitably and enjoy your following trip together with us!