Imagine this scenario: all over the world, various locations are preparing themselves in their most haunting and elaborate decorations in order to offer you an unparalleled Halloween experience. We are referring to time-honored traditions, extravagant festivals, and an opportunity to delve into some genuinely mesmerizing and unsettling international destinations in the year 2023.
Therefore, are you interested in embarking on a thrilling and spine-chilling adventure this Halloween? Read on further to discover which countries across the globe celebrate this eerie occasion!
Here are your international Halloween thrills!
1. Tokyo, Japan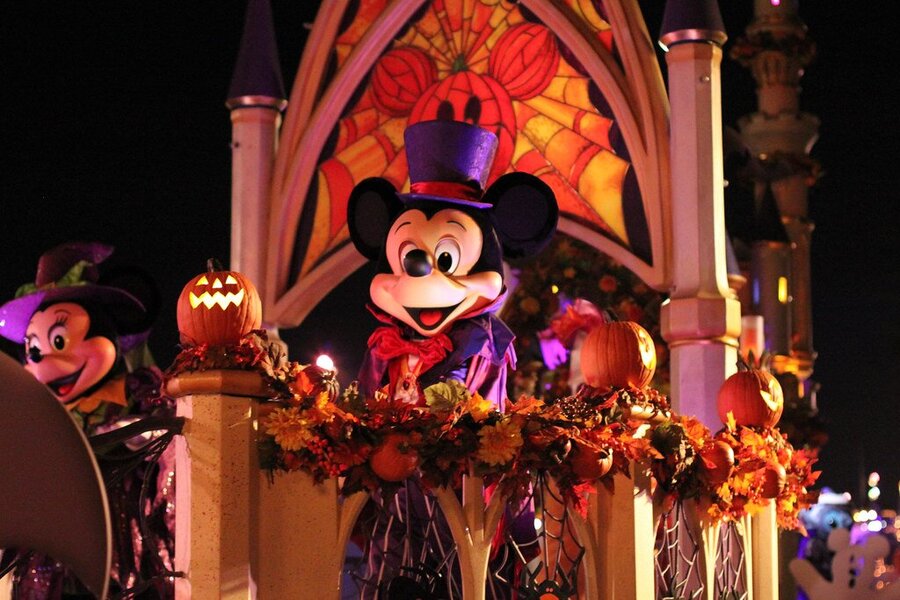 Source: Google Search
Halloween in Tokyo brings a dynamic blend of traditions and festivities to this vibrant city. Experience the electrifying Shibuya Halloween Street Party where thousands of revelers dressed in creative costumes gather at Shibuya Crossing. Embrace the magic of Halloween at Tokyo Disneyland and Tokyo DisneySea, where special parades and character meet-and-greets await. Head to the VenusFort shopping mall in Odaiba for elaborate decorations and family-friendly Halloween fun. Savor Halloween-inspired menus at themed cafes and restaurants across Tokyo. If you seek thrills, explore haunted attractions like the Asakusa Culture and Tourist Information Center Haunted House.
2. Edinburgh, Scotland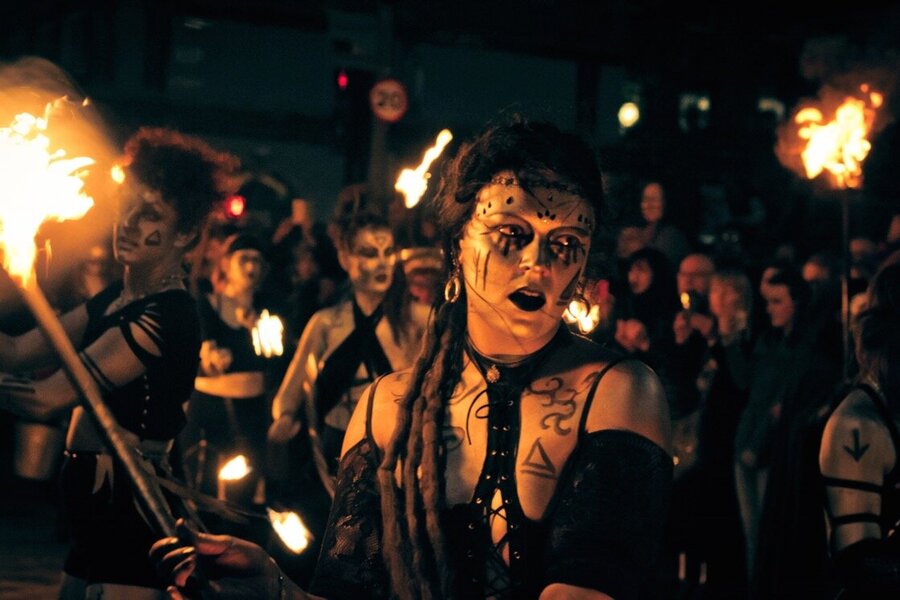 Source: Google Search
With its haunted history and Gothic architecture, Edinburgh becomes enchantingly eerie during Halloween. Descend into the depths of the Edinburgh Dungeon, where immersive storytelling reveals the city's dark past. Join a guided Royal Mile Ghost Tour along the historic Royal Mile for chilling tales of ghosts and murders. Celebrate Samhain at the Samhuinn Fire Festival with fiery processions and drumming. Experience Edinburgh Castle after dark on special evening tours, and venture beneath the city streets to explore the Edinburgh Vaults, a network of underground chambers with a haunting history.
3. Prague, Czech Republic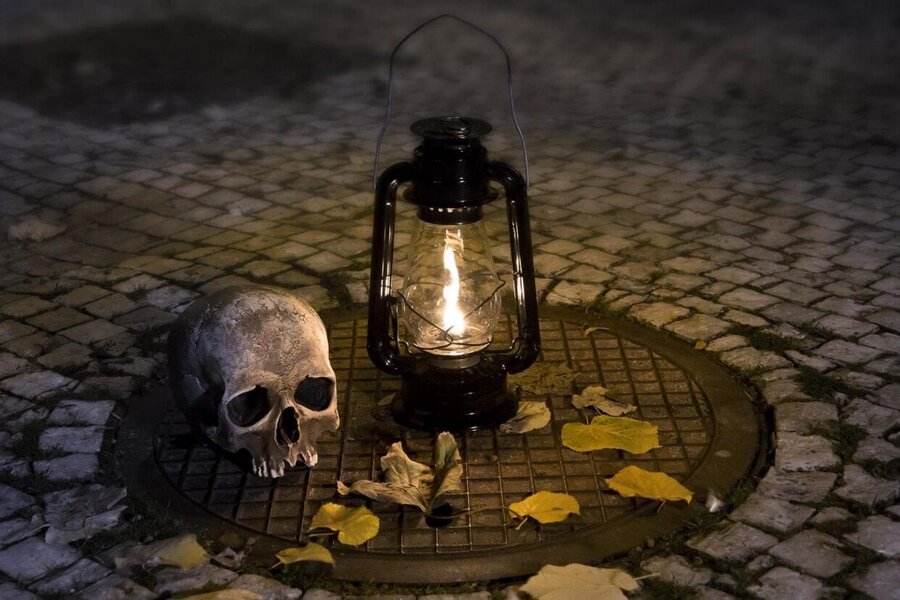 Source: Google Search
Prague's medieval charm and eerie legends provide an enchanting backdrop for Halloween. Take a guided Prague Castle tour by night and explore its ancient walls and courtyards under an otherworldly ambiance. Join a Halloween-themed pub crawl, embark on a Ghost and Legends Tour, or savor a Halloween-themed medieval banquet. Keep an eye out for Halloween festivals, costume parties, and live music events throughout the city for a bewitching experience in Prague.
Airport parking perfection together with us – ParkingNearAirports.io!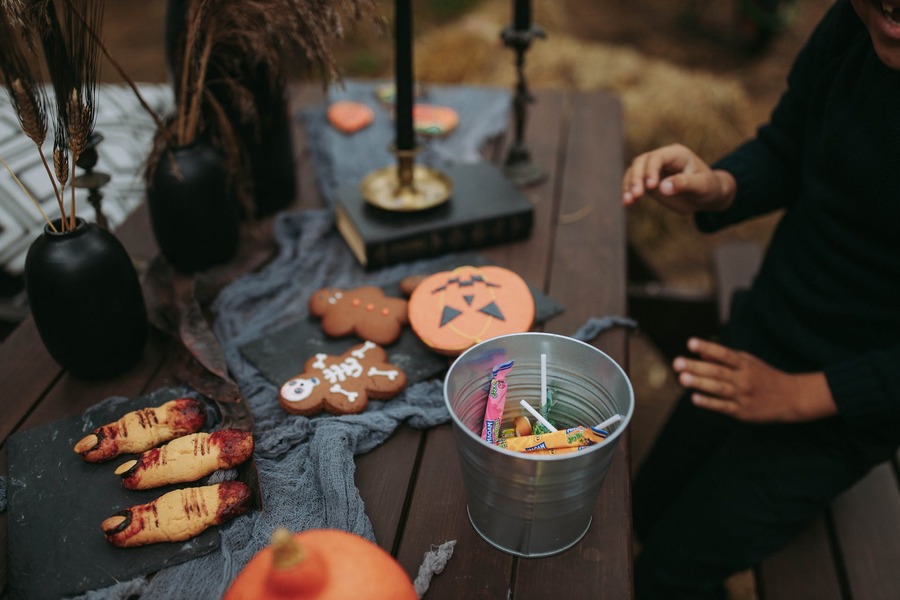 Source: Yaroslav Shuraev/Pexels
In addition to our special recommendations, we would also like to provide you with some more useful information on traveling, which will be handy for those who prefer doing this by air.
If you use your own car to reach the airport, you know it is critical to park it safely for the duration of your trip. Almost every airport has special on-site parking for this purpose. However, travelers aren't ready to spend a lot of money at the beginning of their trip, as this option is pretty costly. So what should we do then?
Our booking platform, ParkingNearAirports.io, offers travelers online reservations for parking just outside airports that are affordable and convenient. Our experienced team is dedicated to providing travelers parking options at over 100 airports in the US and Canada. The app allows customers to search and compare parking rates at up to 70 percent savings compared to the cost of on-site parking at all major airports.
What is actually off-site parking, and which advantages has this parking type, you may ask? So let's take a closer look at this question.
First of all, off-site parking is much cheaper. So you can save money and then spend the most considerable amount on the things you really want to try or see while traveling.
Secondly, off-site parking services are faster. It might seem that it's faster to park your car at the airport, but that's not always the case. Off-site parking offers you the following convenience: when you drive directly up to the entrance, a staff member pulls your luggage out of your vehicle and loads it into the shuttle. Then they park your car for you. After your baggage is loaded, you can take your seat in the shuttle, which will bring you and your bags to the airport. It is a hassle-free option that is usually faster.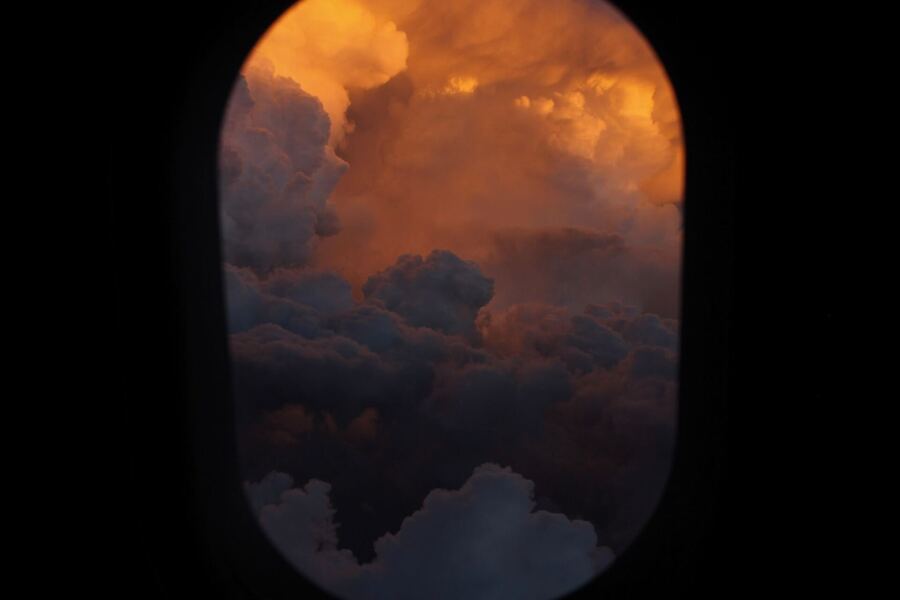 Source: Chris Bair/Unsplash




Thirdly, it's much more convenient. People are always stressed before the trip, as there are many things you should keep in mind. Not to be late when taking off, fighting traffic, finding a parking place, wondering how long the shuttle service will take, and more can leave you annoyed before you step foot inside the airport. If you choose off-site parking, you are using the assistance of a private company that caters to travelers' needs. Such services can make your trip much more comfortable when you arrive at the airport and return home.




With ParkingNearAirports.io, it takes just a few clicks within the application to reserve a parking spot. Upon arrival at off-airport parking, customers receive a booking confirmation and a guaranteed parking spot. The app helps customers find the most convenient airport parking lots. If plans change, cancellations are hassle-free and refundable.




We also offer you services for top cruise ports in Florida, Louisiana, Maryland, New Jersey, and Texas.




Let's look at an example. Imagine that you live in Portland, Oregon, USA. If you're planning a trip to Tokyo, Japan, you can choose cheap long-term parking near PDX. If you're coming from Richmond, Virginia, the situation is the same – you can use affordable RIC economy parking. So it depends just on where you are flying from.


On our official website, you can find the best deals, airport parking rates, and other information connected with parking near US and Canadian airports.