You'll agree that it's much more enjoyable to have a trip in the fall - you won't see the hordes of families, the crowded restaurants, and the peak-season prices anywhere, as all this has gone. Besides, you don't need to drip in sweat anymore - there are only cozy, light sweaters and long walks on the beach.
So if you didn't have time to take a break and relax a little bit in the summer, you've come to the right place. Today we're going to share the top 3 off-the-beaten-path oceanside destinations to visit this fall. There you'll be able to enjoy the seafood and even get a light tan. So let's get to the point!
St. Michael's, Maryland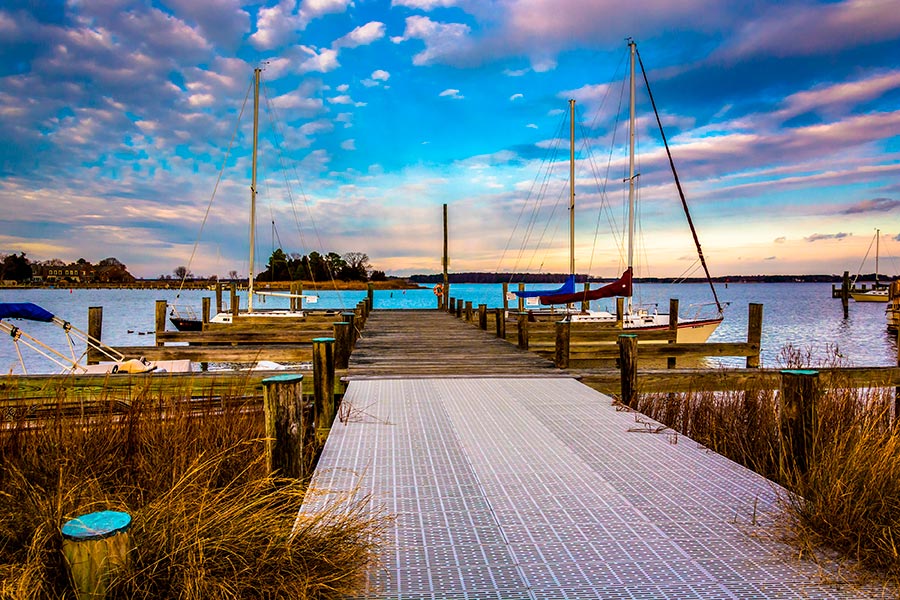 St. Michael's is an excellent spot for a leisurely weekend away, located one hour and forty-five minutes from Washington, D.C., and just over two hours from Philadelphia. But where to stay and what to see, you may ask? So let's take a closer look at this question.
We recommend you stay at The Inn at Perry Cabin - it's a luxury coastal hotel in a 19th-century mansion, or you can choose a more casual new The Wildset hotel, run by sister team Allie Balin and K.C. Lager. They also worked at Nashville's popular Henrietta Red restaurant. The Wildset's restaurant, Ruse, is the perfect place to taste Maryland crabs and other local seafood such as tilefish and many oysters. The Inn at Perry Cabin, in turn, offers bikes and kayaks to its guests.
If you're in need, go to the Shore Pedal and Paddle to grab bikes, stand-up paddles boards, or kayaks for the day or the entire weekend. Next, book a two-hour sailing tour with Sail Selina or up the ante with a sunset sail (paired with Champagne) for a more extended outing on the water. Then, back on land, enjoy the spicy nachos of blue crab from Cafe Gina and wash it down with beer from Eastern Shore Brewing, a local mini-brewery.
Nags Head, North Carolina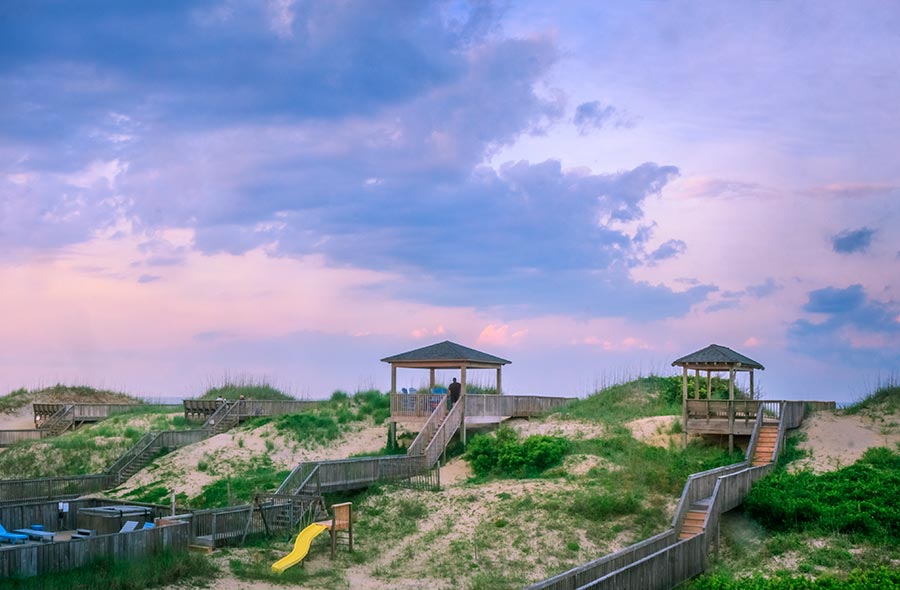 If you're dreaming of miles-long walks on semi-abandoned beaches, with gorgeous sunrises and waves rolling in, this place will be perfect for you.
In this case, we recommend you to pay attention to the Airbnb in Nags Head, ideally choosing a spacious apartment or house at affordable prices in the offseason. To enjoy all the best beach vibes, try to rent a heated pool or hot tub and make sure you've got a patio overlooking the water, ideal for enjoying a glass of wine at the end of the day or a morning cup of coffee.
If you feel tired of such everyday walks on the beach and gazing at the ocean, go to Corolla to see wild horses believed to be descendants of horses that survived the shipwreck in the 1400s. Here you can also have dinner or lunch at Basnight's Lone Cedar Cafe - a favorite local place that serves excellent seafood and beautiful water views. Besides, you'll be able to rent kayaks or jet skis, go on a parasailing tour or sail with Kitty Hawk Water Sports, which has something for everything, including tiki boats, for a cheesy but fun afternoon.
Cape May, New Jersey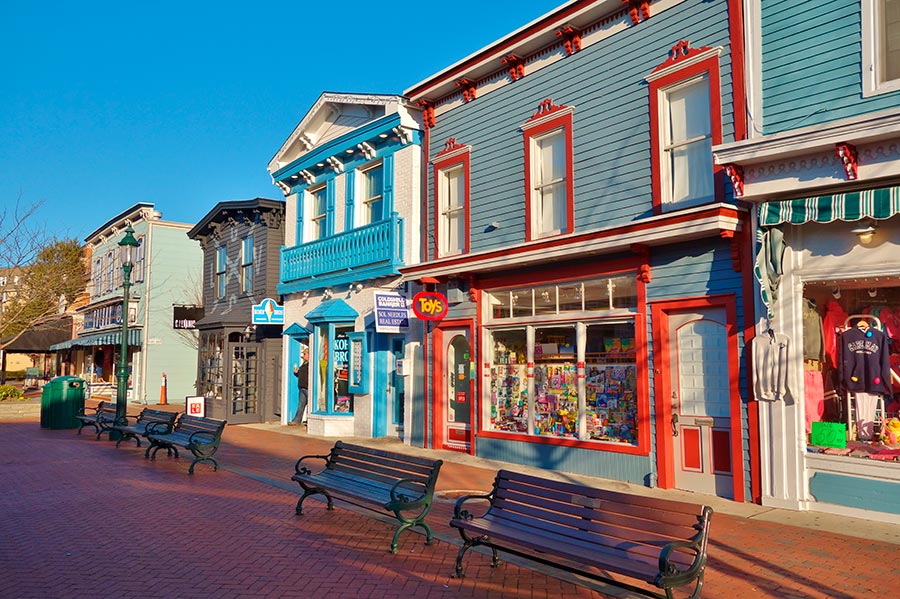 The third place to have a fantastic trip is Cape May, New Jersey. Here you can visit, for example, the Sweet Amalia's Market and Kitchen to taste a fried oyster roll and some of the best raw oysters in the region, or choose the tip of Cape May peninsula, where you have a choice of affordable, off-season rentals, or cozy hotels such as the historic Southern Mansion.
For something less seafood-oriented, try out the Exit Zero Filling Station, where you can find an international menu with a specific focus on curries of all kinds. Wherever you go, you'll be definitely fascinated by the history of Cape May, its hospitality, and the beachy vibes.
What else can help you plan a perfect trip?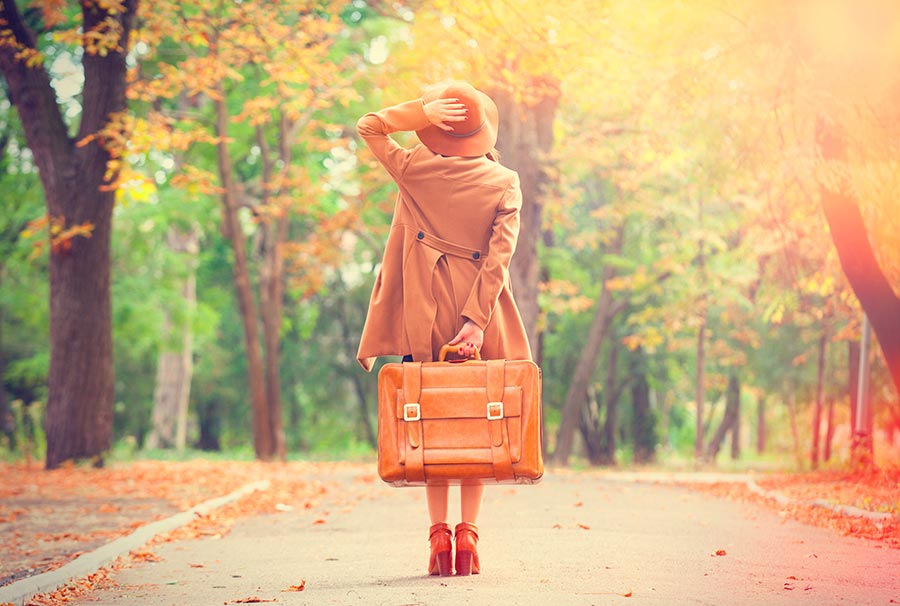 Have you ever heard something about off-site parking? If not, we recommend you take a closer look at this part of the article, as this information will be handy for those who prefer to travel by air and get to the airport by their own car.
Most people suppose that parking at the airport is the fastest and most convenient option for them. However, it's not actually true. We'll explain to you why.
To be true, being in a terminal parking lot isn't convenient at all. Although on-site airport parking is the nearest place where you can leave your vehicle for the period of a trip, you can face the following difficulties:
You will need to find a spot in a crowded lot,
You will need to carry the luggage all the way through the parking lot,
You must pay expensive fees without great service.
Sounds not good, right? However, we found an excellent solution for you - in this case, off-site parking can become a savior for you. So if you're trying to find a parking spot with great service nearby the airport you're flying from and don't want to leave there the most significant part of your budget, pay attention to this option.
How does it work?
Obviously, people who chose a car as a way to get to the airport want to leave their vehicle safely while traveling and not to face the problems we described above. So what can off-site airport parking offer its customers?
Although a few miles usually separate such parking from the airport, you shouldn't worry about this. Off-site parking provides free shuttles going back and forth between the parking lot and the airport. Thanks to this, it removes any worries about getting stuck in traffic on the way to the airport during peak times. So all you need to do is choose the best time for you and inform the parking lot staff.
How does it work? Actually, everything is straightforward: when you come to the entrance, the staff will remove your luggage from your car and load it onto the shuttle, which will take you and your bags to the terminal. Then, the vehicle will be parked securely.
In addition, this type of parking is much cheaper, and this is good news, as nobody wants to waste money. Therefore, off-site parking is the perfect option to receive excellent service and save money at the same time.
Want to find some great offers? You don't need to go somewhere - just find it right here!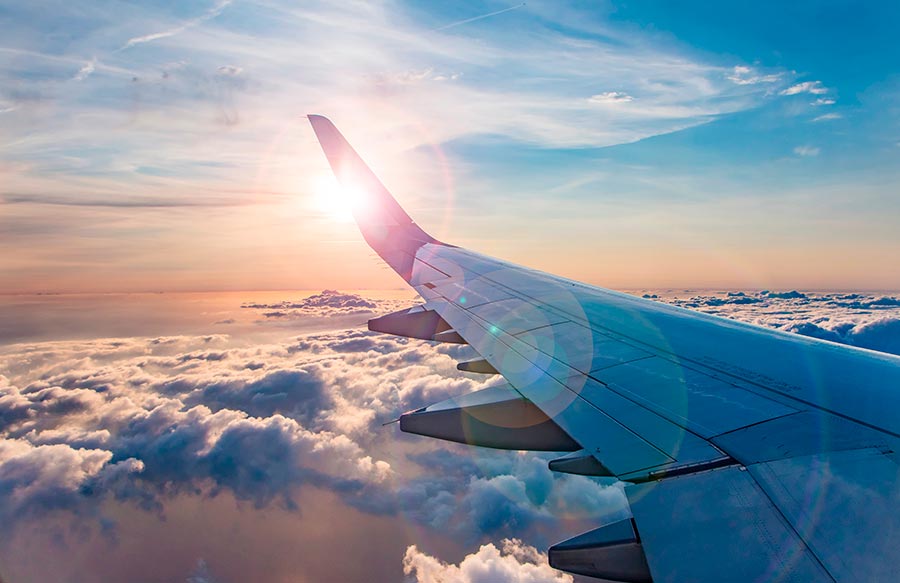 We're glad to inform you that you can find this solution right here. Our booking platform, ParkingNearAirports.io, offers the best prices on airport car parking and bundles hotel and parking packages. Besides, we provide the services for top cruise ports in Florida, Louisiana, Maryland, New Jersey, and Texas.
Our platform allows you to reserve a parking spot through a few clicks within the application. As a result, customers receive a booking confirmation and a guaranteed parking spot upon arrival at the off-airport lot. Besides, if plans change, you can cancel hassle-free and receive a refund.
To understand it better, we would like to give you an example. Let's imagine that you live in NYC. If you're planning a trip to Maryland, you can use the services of cheap
LaGuardia parking
. If you're coming from Maryland, the situation is the same - you can choose affordable
parking near BWI Airport
. So it just depends on the place you're flying from.
Also, ParkingNearAirports.io offers its customers special
airport coupons
. With the help of these coupons, you can make the price for parking even two times less. So don't forget to use them to save as much money as possible.
You can find all the necessary and helpful information connected with the off-site airport parking on our official website. Enjoy traveling!